06 01 11 - 15:22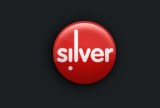 The Nordic film channel
Silver
has proven to be an excellent discovery. The film selection is varied and top-notch, rivalled only by YLE Teema in my books. While admittedly they do tend to show some films over and over again, every now and then it is possible to discover unknown gems. Here are some that we've stumbled upon and couldn't help watching straight to the end.
---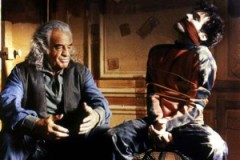 1.
Maybe
(
Peut-être
) is a French film that begins from the Millennium eve. Arthur, a sombre fellow in his mid-20's, refuses his girlfriends idea of starting a family, and somehow ends up discovering a portal that takes him 70 years into the future. Confronted by his potential descenants-to-be (including his son, now three times his age), his reasoning for not making children suddenly seems feeble and downright ridiculous; how could he deny the existence of the people around him? Hilarius scenes ensue as the people of the future try to convince Arthur to "go and sleep with grandma!", and as he has to face a difficult father-son relationship with the son he has never conceived. And then they find out that the portal works both ways..
While the direction feels a bit chaotic at times, the premise is an intriquing one and the actors fit their roles perfectly (especially Jean-Paul Belmondo who plays Arthur's son). The sand-covered 2070 Paris looks great, and the gradually vanishing people is a nice touch. An entertaining and definitely memorable film!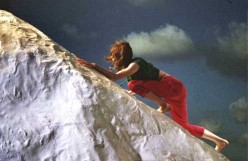 2.
L'Iceberg
is a charming little Belgian film about Fiona, a fast-food manager who gets trapped inside a walk-in freezer for a night. After being discovered by her colleagues in the morning and eventually defrosted, Fiona finds herself obsessed with ice and especially massive icebergs. She soon befriends a fisherman and together they embark on a journey across the ocean towards the arctic. Static, wide-angled camera work and miminal dialogue create a curious atmosphere in the film, with traces of Kaurismäki and Jarmusch. A rare gem, this.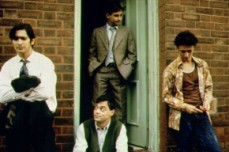 3.
East is East
tells about a mixed Pakistani/English family and the cultural and religious clashes between the family members and their surroundings. The film is a curious mixture of drama and comedy, and as such it is probably more true to life than the archtypical representatives of either genre; sometimes life isn't much fun, and sometimes it is funnier than it should. Smart direction and good casting elevate this film well above the average into which it would have succumbed in the hands of a less talented crew.