12 10 10 - 17:20
Some time ago I took a count of all the novels I've read since we moved to Sweden; I got to 35 without trying very hard, and without consulting the booshelves, and I believe I could get close to 50 if I did so (and if I counted collections as separate novels).
Here are short reviews of a books that I have truly enjoyed and would readily recommend to anyone asking for good reading.
---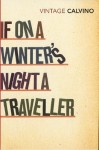 If on a Winter's Night a Traveller
by Italo Calvino is a novel in a novel in a novel in your head. The multi-layered book begins with you, the reader, starting to read Italo Calvino's new novel
If on a Winter's Night a Traveller
, only to discover that the book has only the first chapter, repeated over and over again. The replacement received from the book shop turns out to be a completely different novel altogether. Calvino has ingeniously combined a dozen or so different styles of narration in this excellent book about art; perceiving it, creating it, and understanding the essence of what is left out. Breathtakingly inventive.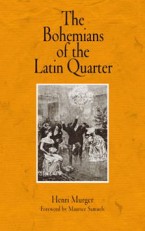 I read Henri Murger's
Bohemians of the Latin Quarter
(or
Scènes de la vie de bohème
) because I was intriqued to find out why the film director
Aki Kaurismäki
was so keen on filming it - and I was not the least bit disappointed. This splendid book is a collection of episodes in the lives of poor artists in 19th century Paris, with stories about love, commercialism, friendship, ingenuity, poverty, mania, sudden success, and whatnot. One of my all time favourites - and the Kaurismäki film is also a must see!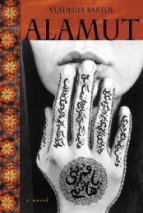 Vladimir Bartol's
Alamut
took me by surprise. I bought it because someone, somewhere on the net called it "Sinuhe of Slovenia" and seemed to hold the book in high esteem. Set in 11th century Persia, the book tells the story of the legendary fortress of Alamut and its master, who craves power through total domination, and creates a elite unit of assassins, the
Fedai
, who will gladly die for his cause. The story about manipulation and religious fanaticism is relevant also today.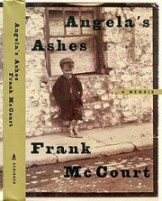 Angela's Ashes
by Frank McCourt is an autobiographical story of a poor Irish family in Brooklyn and Ireland during the '30s and '40s. Despite utter poverty, fathers alcoholism, illnesses, being despised by those better-off and all the other hardships that Frank and his family has to endure, the novel is written with incredible warmth and comforting sense of humour, albeit with a bittersweet tone.