03 07 08 - 09:03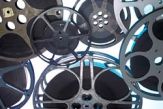 Ingrid
posted a list of
new classic movies
, as chosen by Entertainment Weekly. Discussion ensued, and of course the list was found inaccurate and hopelessly American-centric. The movies chosen seem to be almost exclusively Hollywood blockbusters.
Anyhow, this prompted me into choosing my list of brilliant, celebrated movies that are - for a reason or another - usually overlooked when creating top-100 lists.
1. Christiane F. - Wir Kinder vom Bahnhof Zoo
A touching story of teenage heroinists in the '70s Berlin. Brilliant acting, direction, cinematography, music, everything. This is also possibly the scariest movie I've seen - and they say the book is even more so.
2. Down by Law
Probably the best movie by Jim Jarmusch. A story of three men escaping a prison, filmed with vision, precision, and flawless grace. Minimalistic in execution, enormous in impact. Perfect.
3. 4 luni, 3 saptamâni si 2 zile (4 months, 3 weeks and 2 days)
Set in the '80s Romania, "4, 3, 2" tells a gripping tale of two student girls and an illegal abortion. Strong acting and direction create impression that stays for good.
4. Człowiek z Marmuru & Człowiek z Żelaza (Man of Marble & Man of Steel)
Two movies by Andrzej Wajda set in the socialist era of Poland. The first film portrays the control the state had over human lives, and how nobody could be trusted. The second takes place during the Gdansk uprising, led by Lech Wałęsa. These two powerful movies are important historically, politically and cinematically.
5. La Pianiste (The Piano Teacher)
A story of a perversely strict piano teacher and her romantic student becomes a research of the meaning of love, and how it can be perceived so wrong. Vivid and strong.
6. The Unbearable Lightness of Being
An excellent adaptation of a superb novel. A story of hopeless love, romance and romanticism, and disconnection to life.
7. Pelísky (Cosy Dens)
A comedy of two neighbouring families living a socialist Czechoslovakian apartment block. A splendid, humorous take on life back then.
8. Salmer fra kjøkkenet (Kitchen Stories)
A deadpan comedy of a Swedish research of the kitchen routines of Norwegian single men, which grows into a warm story of friendship and the causes of loneliness.
9. Kauas pilvet karkaavat (Drifting Clouds)
A story of unemployment, love, and hope by Aki Kaurismäki. Dramatic, dry-witty, and positive film, in which less is more.
10. Die Große Stille (Into Great Silence)
Wow. An almost four hours long film about life of monks in the Grande Chartreuse, the head monastery of the reclusive Carthusian Order in France. Hardly anything happens; the monks go on with their daily lives in perfect silence. Spiritual, meditative, interesting, and extremely beautiful-- like a prayer.