08 05 08 - 11:59
First of all, I'd like to point out that the number of these time killing threads is in no way related to my productivity at work.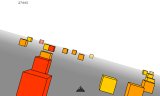 In
this
little game your task is to fly your triangle-shaped little craft through area filled with cubes. The further you get, the higher your score will be. The horizon turns as the craft steers, which makes this pretty fun a challenge.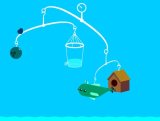 Levers
is a game of balance. Your task is to balance an array of given objects so that none of it touches the water below. This turns out trickier than it sounds, as the objects include a birdhouse (with three inhabitants flying around), a submarine, a bowling ball, and so on; it's very difficult to estimate their weight at first. The most annoying bit is that when a new item is dropped into the scenario, it dips into the water and soon gets very difficult to find again. Anyway, this is a fun logic puzzle.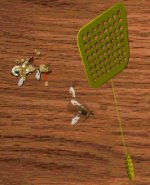 Bzzzzz SWAT bzzzzz SWAT bzzzzz SWAT SWAT SWAT! In
Fly Swatter
your task is to kill 10 flies in as little time as possible. Easier said than done, but the fun and simplistic gameplay, the nice graphics (albeit a little illogical; the game field seems to be a table, but yet you hang the swapper on a nail?), and the realistic sound effects make this fun all the way through!