28 03 08 - 09:15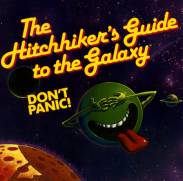 BBC seems to have a graphic edition of the famous Infocom text adventure (or "interactive fiction" as they are called these days)
The Hitchhiker's Guide to the Galaxy
on
their website
! Awesome!
In fact, there are
two
versions of the game there, differing only in graphics. It's great how BBC pays homage to one of their most famous and popular radio plays.
Now.. when is YLE going to add
Knalli ja Sateenvarjo
(the excellent Finnish version of
The Men from the Ministry
) into their podcasting list?
(via
Retromania
)