27 03 08 - 14:01
"This is an automated message.

This telephone can be used to transport to other places.

To be transported to another place you must lift the handset and dial a number."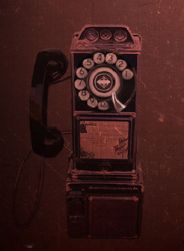 The Phone
is a peculiar little game; your mission is to find the correct numbers to dial on a magical telephone, that is actually a device for teleportation. Each number can be found by exploring the presented view and interacting with the objects available. The game is fascinating, compelling, and visually very attractive. Good fun, but awfully short!
Click on "Enter AOOA" to begin your journey.
(via
Retromania
)