18 03 08 - 13:26
We have a new family member: an 8 weeks old
Finnish Lapphund
called Lalli. He eats, sleeps, plays, sleeps, pees, sleeps, poos, sleeps, bites everything, sleeps, runs around, sleeps, chases our feet, sleeps, and sleeps. And when he's not doing any of that, he's sleeping.
Such an adorable little thing, don't you think?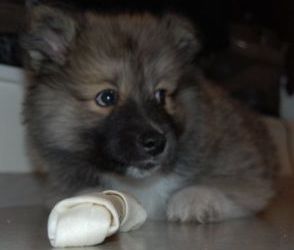 There are more pictures at
herd.fi/lalli
.
(Wondering where the name came from?
This should explain it all!
)